GOOD DAY TO ALL MY BLOGGIE FRIENDS!!
I am SUPER excited to be a GUEST DESIGNER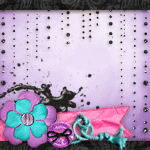 for my bloggie
friend,
Tara's
CRAFT IT UP AND LINK IT UP PARTY
With a $1.00 frame from Michaels,
an adorable image from
Digital Delights
,
CAC2 cartridge
and pattern paper I was able to create my project.
Its my EASTER Wreath!!!!
ENJOY!!
Layered her top portion, hat, bow, bottom portion, suspenders
and shoes with 3-D pop dots. I used glossy accents on her eyes.
Do you like the grass...Its BOA!!
Please stop by Tara's blog,
Craftin Desert Divas
, leave her bloggie
love
and
don't forget to
CRAFT IT UP AND LINK IT UP!
Can't wait to see what you create!
*CAC2: Easter Eggs
*$1.00 frame from Michaels
*Acrylic White Paint
*K & Company:Blossom Paper Pad
*Teresa Collins:Sweet Afternoon Pad
(cut @ 1/2 x 6 & curled w/ bone folder)
*Chipboard Letters*Glitter*Boa*Ribbon*Bone Folder
*3-D pop dots*Glossy Accent*Glue pen*Hot.Glue Gun